Happy New Year everyone!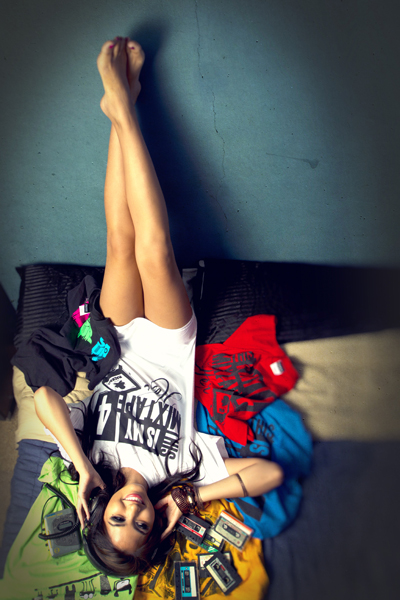 2011 was a great year for us and we look forward to giving you guys more in 2012. Although we were only able to officially release one lineup of new designs, it was definitely a busy year.
We were able to sponsor 3 great parties from Anonymous Entertainment. Groove: The Premiere (March). Groove: Tricks, Treats & Beats (October). Groove…Decades (New Year's Eve). We provided 3 brand new designs for each event. Although they weren't available for sale or for the public, there's always a chance that a variation of those designs could be released in conjunction with AE.
2011 also saw the start of the partnership between RADFAD and JP Xtreme. We're proud that JP Xtreme is our exclusive on-island retailer. We look forward to growing with JP Xtreme and we hope that you continue to support us by checking out the select styles that they carry.
One of our New Year's resolutions is to serve a more active website with more information and updated content. Our online shop is fully functional and we encourage you to take advantage of the convenience that online shopping provides. For even greater convenience, our official Facebook page also allows you to shop without ever logging out! All you have to do is visit our Facebook page (www.facebook.com/officialradfad) and click on the "SHOP ONLINE NOW" tab on the left side. It's as easy as that! Our online shop accepts most major forms of payment, including PayPal, Visa, MasterCard, and American Express. It's convenient, fast, and secure.
This year, we'll be doing our best to come out with newer designs more frequently. Again, thank you for your continued support. Be sure to check our website frequently for updates.
In the meantime, enjoy the video that was created with Team Urban and Live Media a few months ago. We've all seen it already, but it's worth revisiting.