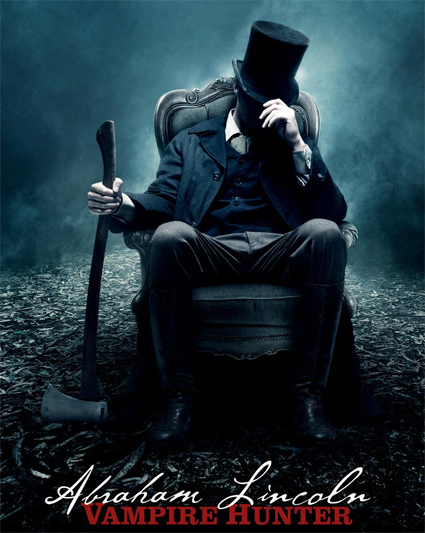 When I first laid eyes on the cover for the book, Abraham Lincoln: Vampire Hunter, I thought it was joke. I resisted giving it a chance, and after some urging from a friend, I finally gave in and gave it a try. After a few pages, I was hooked. There was no turning back because I had to find out what happened next.
The concept is simple. Take what we know and what has been written about our 16th president and sprinkle in some vampire chaos. True history and vampire fiction get blended together seamlessly to create a fun, campy and totally engrossing narrative. Who knew that vampires were one of the main causes for the Civil War?
I'll admit that when I first heard that a movie was being made based on the book, I was a skeptic. Hollywood has a way of ruining the fun by making too many changes to the original source material. Thankfully, the author of the book was tasked with adapting his story for the big screen. It's certainly a plus that Tim Burton is set to produce the film. I don't know much about Timur Bekmambetov, but I do know that he directed Wanted which had great action scenes.
The trailer looks promising and I can't wait for June 22 to roll around!
- Ed